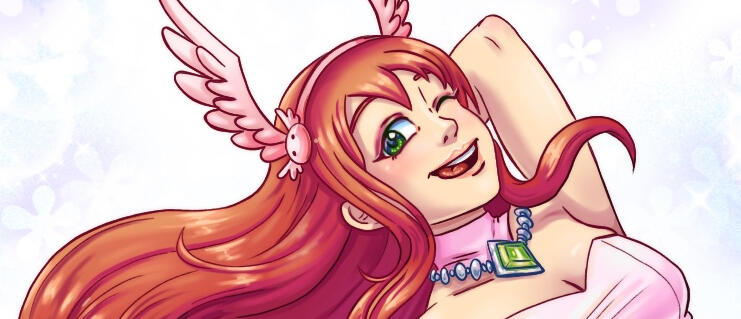 ❣✿.YunaSakura.✿❣
---
Social Media Platforms
---
---
SALE COMING SOON
---
Commission

Types
Click images to view full size
Marker Portrait 6x8in $50+
Chibi Illustration $40+
Half Body Illustration $60+
Full Body Illustration $100+
Vtuber/Character Design $150+
Painted Portrait $150+
Twitch Emotes/Sub Badges
=Email to Inquire=
Additional characters/details are subject to additional costs. Custom details will range from 10% of full price and up depending on complexity of character/commission. These include...
• Commercial Usage
• Detailed character designs
• Dynamic poses
• Detailed background
• Specific style
• NSFW content
• Special effects
• ETC
---
~ DRAW LIST ~
Yes
original characters

fanart

cartoony/anime anthro

kemonomimi (animal ears & characteristics)

ecchi/smut

yaoi/yuri

romance

basically (almost) everything of what I do not draw
Nope
hentai/fetishes

extreme gore & bloody violence

scary/horror theme (ask)

mecha (i.e, transformers)

insects

animals (depends/ask)
---
HOW TO ORDER
PREPARE THE FOLLOWING DETAILS
COPY & PASTE THE FOLLOWING ONTO YOUR MESSAGE ♥

TYPE OF COMMISSION:
Chibi, Half Body, Painted Portrait?

SCENARIO DESCRIPTION:
(OPTIONAL) What is the character doing? Posing or Interacting? Doing something cutesy or cool?

CHARACTER DESCRIPTION/PERSONALITY:
Describe your character is like, their mannerisms, or traits.

COLOR/CHARACTER REFERENCE:
If you have images/references of your characters, please provide images for me. Subject to additional fee if I create new character design.

WITH OR WITHOUT BACKGROUND?:
If there is a specific location bg, please provide image/reference as well. No additional cost if simple color background.
---
CONTACT ME VIA EMAIL
with the subject
"COMMISSION"
I will only honor emails
with correct subject/header
Emails will be easier to keep track and will be more organize
---
TERMS OF SERVICE
WHAT YOU WILL GET
Hi-Res Image(s) of Commission (JPG, PNG) and/or Physical Artwork
PAYMENT
PAYPAL/VENMO. Ask for other methods.

If total payment is ≤$100, 100% upfront before rough sketching.

If total payment is ≥$100, 50% down before I start the rough sketch. 50% balance before I start the final colors – and any additional charges if necessary.

Other kinds of payment installments can be negotiated between illustrator/client.

NO REFUND ONCE COMMISSION STARTED!
WAIT TIME & DEADLINES
Commissions normally take days to weeks. It may take months depending on sudden/current life situations (i.e, health issues). Will greatly appreciate your patience. Rushed art doesn't always have the best outcome. Reasonable deadlines are okay, but if the commission should be done within a short amount of time, a priority fee will be required.

REVISION & FEEDBACK
The following are the phases of process we will go through...

"Rough Sketch and/or Color Palette Phase"
I will send you a rough design sketch through email for approval after the first payment is received. Any major changes should be done on this phase.

"Clean Up Phase and/or Color Base"
After rough sketch has been approved, I'll send you a 'clean up line' preview of the artwork for approval. I'll accept up to two revisions at this stage.

"Color Revision Phase"
I will send you a final color preview for approval. I'll accept one revision at this stage.

Any additional revisions on/after 'color revision phase' will incur additional fees. Final artwork will not be provided to client unless paid.

RIGHTS / PRIVILEGES
You automatically get "personal" rights to the commissioned piece once it's fully paid. I retain the rights to the artwork for posting/sharing, making timelapse/speedpaint videos (if available), and/or print the artwork of your character for my portfolio/gallery/social media pages on any given time unless client requests privacy.

If you request that I do not post your commission, I will respectfully honor your wishes. That said, any 18+ commissions may or may not be posted on my social media besides 'deviantart'. If artwork will be used for commercial use, we will further discuss topic through email.

You may post your commission pieces anywhere as long as you credit and link me back to either my any of my social media outlets; DeviantArt, Facebook, Instagram, Youtube, & Tumblr. Do not claim the commission artwork as your own nor remove my artist signature.
---
---